About
Our Story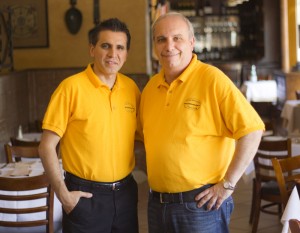 It all started over 30 years ago when Aniello Zaino, a native of Torre del Greco in Italy, served on Italian cruise ships. He traveled the oceans the world over. Zaino left the cruise ships and ended up on terra firma, in San Diego, California. After several years of running Buon Giorno, a successful high-end restaurant in Bonita, California, he forged a partnership with Emanuele Ianni from Gizzeria, Calabria in Italy. Together they brought a talented Italian chef and staff to open a brand-new and fresh restaurant in Chula Vista. Thus, Italianissimo Trattoria was born.
Aniello and Emanuele invite you to experience their new venture. They hope you will enjoy the food and the hand-selected wines that complement their fantastic culinary creations.
Benvenuti e Buon Appetito!